Coleraine Education Community Project
Coleraine Education Community Project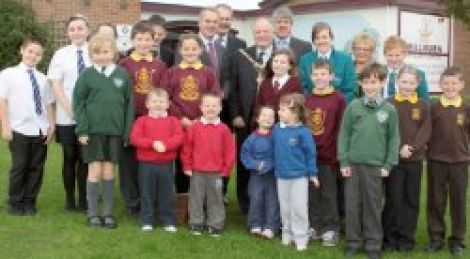 On Wednesday, 6 October 2010 Social Development Minister Alex Attwood launched an Education Project in Coleraine funded from the Department for Social Development's Neighbourhood Renewal programme.
The project, which was initially developed by the North Eastern Education and Library Board and nine local schools (two nursery, five primary and three post primary), established links between schools and families with the aim of ensuring positive relationships between parents /carers and young people.
The project involves partnership working among the schools in order to improve educational outcomes.
Speaking at the launch Alex Attwood commented: "Improving educational outcomes for our children is an important part of ensuring a solid foundation for their future. Our young people need to be nurtured and providing educational projects like this one will help achieve that."
At Kylemore Nursery we are delighted to be involved in the project and see it as a positive experience that will offer benefits to our children their parents and the wider community. This year our focus is the therapeutic use of Music to develop the children's awareness of self, their attention and listening skills and their sense of rhythm and beat, all pre-requisites to developing the skills of reading.
Kylemore Nursery School, Kylemore Road, Coleraine, BT51 3HG | Telephone: 028 7034 4893