Evidence Me - Observation, Learning and Progression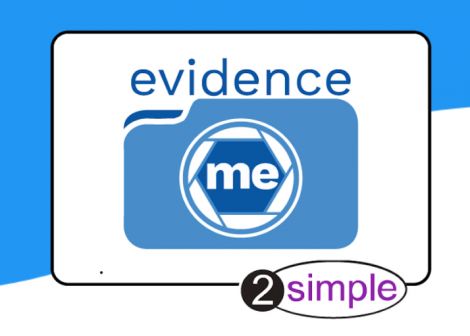 We believe in supporting children's learning through high quality adult interactions using children's own interests and needs.
This ensures children are continually making progress and developing new skills. We might teach them a specific skill or how to use something, we introduce new language, we extend the child's thinking by talking to them, we suggest problems and support the children to find their own solutions and we use technology and/or books to support us in finding out more.
We also ask during your child's focus weeks that you record what your child is doing at home through photographs and completing the 'parent consultation' form. The teacher will send this home when it is your child's focus week.
All of the information we record on your child is put into Evidence Me learning journey and you can also contribute to them with your child. Please do add in drawings, comments and photographs of your child from activities outside school.
WHAT IS EVIDENCE ME?
We use an on-line 2BuildaProfile Evidence Me learning journey for each child which is a record of their progress and includes observations and photographs of the child playing and learning. It means home and school can share videos and photos of your child learning. This is especially important in these days of Remote Learning as a result of current circumstances.
We invite all parents and carers to register by email at the start of your child's time with us. If you change your email address please contact the school office.

We share these observations half trembly with parents. This means you have a perfect opportunity to look through the pictures and videos of what happens in nursery or on educational visits with your child. It's a good way to chat about what they're doing and learning in nursery school.
Parents and carers are invited to term 1 Parents' Meetings to talk about their child's progress with their teacher and also have opportunities to talk to their child's small group person each day. In term 2 we offer Stay and Play days where a parent/carer may stay for a day and see how their child spends their time. A report is created for each child in term 3 outlining progress in each area of learning. Parents and carers receive a copy of this report, and another copy is sent to the child's primary school.
Our main aim throughout the year is to ensure that every child enjoys their year in nursery and becomes more fun confident, capable, caring and communicative.
Kylemore Nursery School, Kylemore Road, Coleraine, BT51 3HG | Telephone: 028 7034 4893